Top 5 Makeup Artists in Cambridge #2018
Top 5 Makeup Artists in Cambridge #2018
September 3, 2018
Top Mua Directory
3 min read
No Comments
Last updated on 31/07/2019 at 01:21 pm
Many brides choose to hire a professional makeup artist to achieve beautiful look on their wedding day. It's a long day and your face needs to look fresh and perfect from morning till night. Camera will pick up any makeup distaster, badly applied foundation or miss applied lipstick, so hiring a pro wedding makeup artist on your wedding day will definitely help you look perfect in your wedding photos.
Hiring pro will not only ensure you look flawless in the photos from your wedding day, but what can be better for calming pre-ceremony jitters than getting primped and powdered in the comfort and privacy of your own home?
We've put together a list of 5 wedding makeup artists based in Cambridge to keep in mind while planning your wedding day. These makeup artists come with fantastic recommendations, varied price ranges and individual specialities. While some come with celebrity clients and celebrity price tags, there are still some that offer good value for money.
Top Wedding Hair and Makeup Artists in Cambridge
last update – 02/09/2018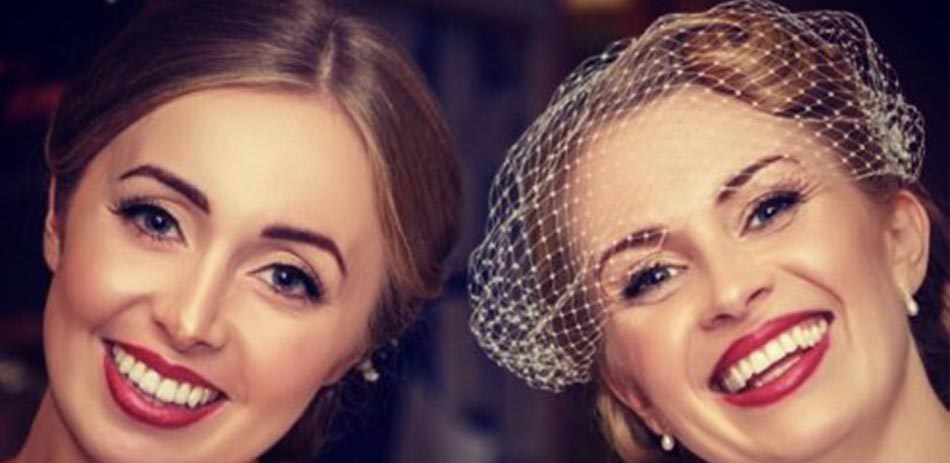 Flashkatemua
#1 – read reviews
FAQ
Years of Experience: 10 +
Specialisation: Airbrush Makeup
Favourite Makeup Style: Natural looking bridal make-up.
Area Covered: Based in Cambridge but will travel through parts of Essex, Norfolk, Suffolk, Herts, Bucks and Beds.
About Flashkatemua
Kate is an award winning published Make Up Artist with over a decade experience in TV, Film, Magazines, Newspaper, Photoshoots, Catwalk, Red Carpet, Boudoir, and of course Weddings.

---
Hannah Spendelow Makeup Artist
#2 – read reviews
FAQ
Years of Experience: 5 +
Specialisation: Mobile Makeup Artist
Favourite Makeup Style: I love creating beautiful bridal transformations and I have products in my kit to suit every brides skin which give flawless long lasting results and allow your natural beauty shine through on your special day. So whether you're looking for an elegant, classic, natural or modern style of makeup I will work with you to create your perfect look.
Area Covered: March, Ely, Wisbech, Huntingdon, Peterborough, Cambridge, Newmarket & surrounding areas
About Hannah Spendlow
I'm a mobile Makeup Artist specialising in bridal makeup with over 5 years experience. I'm a Bobbi Brown & Charlotte Tilbury Pro Member which means I'm recognised as a professional Artist and I use premium
Branded makeup in my pro kit

---
Cambridge Hair & Makeup Artist
*hot pick

#3 – read reviews
FAQ
Years of Experience: 10 +
Specialisation: Boho weddings
Favourite Makeup Style: Natural bridal makeup
Area Covered: Cambridge, Beford, Suffolk, Peterbourgh, Herfordshire
About Kerry
I can create naturally stunning boho inspired wedding makeup, and that signature beach wave or a loose up do you have been dreaming of on your cherished Pinterest board.
I have been emersed in the wonderful world of weddings for 10 years.
I work exclusively on handpicked weddings which incorporate free spirited, carefree wedding themes. I love to draw out the inner confidence of my clients, and I enjoy nothing more than helping boho-chic brides and their bridal party look and feel confident on their wedding day.
Vegan / Cruelty free bridal makeup is available upon request.
---
Sam Kay Makeup Artist
#4 – read reviews
FAQ
Years of Experience: 10 +
Specialisation: Airbrush Makeup
About Sam
Makeup by Sam has now been catering for weddings and special occasions for over 10 years, I offer a mobile service to Cambridgeshire and will travel to your home or chosen venue for both trial, wedding day, event or occasion Makeup.
I am a fully insured make-up artist and use luxury make-up brands that I know are long lasting such as Mac, Bobbi Brown, Estée Lauder, Dior, Chanel, Becca, Tom Ford, Bobbi Brown, Hourglass and many many more. I am also an Airbase make-upartist for Cambridgeshire so you also have the option of having your foundation airbrushed.
---
Elly Jayne Makeup Artist and Hair Stylist
*hot pick

– read reviews
About Elly
Elly is a Professional Make up Artist and Hair Stylist, based in Cambridgeshire and working all over the UK.
She has worked in hair and makeup over 10 years including Benefit and MAC Cosmetics. Whilst working for MAC she travelled the UK with their elite pro team from London Fashion Week to the red carpet.
Her ambition and dream of always being a freelance Hair and Make up Artist saw her finally take the leap in April 2015 to go it alone after an overwhelming amount of enquiries allowed her to open up her diary to brides, proms, party bookings and much more!
She can create any style of hair and makeup from full glam to natural beauties. Contact her now to get booked in!
---
*hot pick – highly recommended across other websites and directories.
next update – February 2019
#2017 Top Makeup Artists – Cambridge