Top 5 Makeup Artists in Huntingdon, Cambridgeshire #2018
Top 5 Makeup Artists in Huntingdon, Cambridgeshire #2018
October 31, 2018
Top Mua Directory
3 min read
No Comments
Last updated on 01/11/2018 at 07:08 pm
Are you looking for experienced and professional bridal makeup artist in Huntingdon? There are many things to consider in order to hire bridal makeup artist for one of the most important days in your life.
Without a doubt you want to look beautiful and avoid all the unnecessary stress on your wedding day, that's why we have created a list of highly professional, talented and recommended mobile makeup artists in Huntingdon to keep in mind whilst planning your wedding ceremony.

Highly recommended Hair and Makeup Artists based in Cambridgeshire, covering Huntingdon and surrounding areas.
last update – 31/10/2018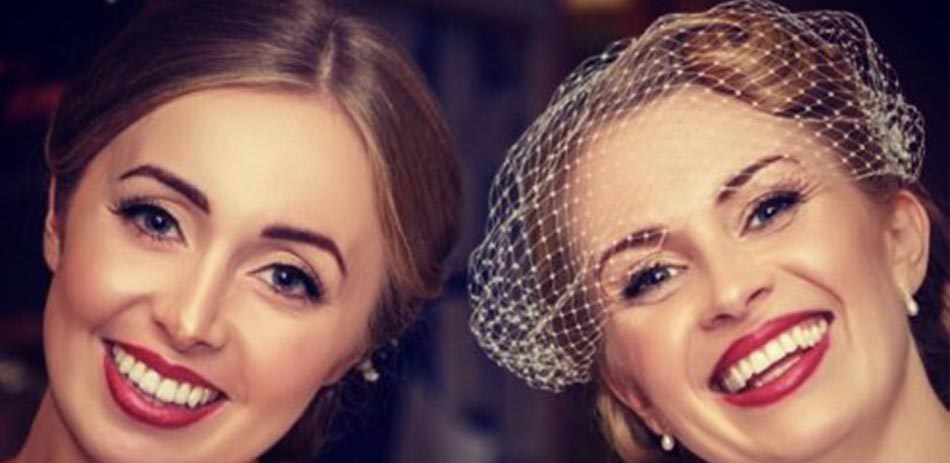 Flashkatemua
See Reviews – Directory Listing
FAQ
Years of Experience: 10
Specialisation: Airbrush Makeup
Favourite Makeup Style: Natural looking bridal make-up.
Area Covered: Based in Cambridge but will travel through parts of Essex, Norfolk, Suffolk, Herts, Bucks and Beds.
Kate is an award winning published Make Up Artist with over a decade experience in TV, Film, Magazines, Newspaper, Photoshoots, Catwalk, Red Carpet, Boudoir, and of course Weddings.
As a professional make-up artist Kate has been trained to enhance your features and make you look great in both natural day light and in front of the camera. After all it's the photos you'll look at for years to come!
Hannah Spendelow Makeup Artist
See Reviews – Directory Listing
FAQ
Years of Experience: 5
Specialisation: Mobile Makeup Artist
Favourite Makeup Style: I love creating beautiful bridal transformations and I have products in my kit to suit every brides skin which give flawless long lasting results and allow your natural beauty shine through on your special day. So whether you're looking for an elegant, classic, natural or modern style of makeup I will work with you to create your perfect look.
Area Covered: March, Ely, Wisbech, Huntingdon, Peterborough, Cambridge, Newmarket & surrounding areas
I'm a mobile Makeup Artist specializing in bridal makeup with over 4 years experience. I'm a Bobbi Brown & Charlotte Tilbury Pro Member which means I'm recognized as a professional Artist and I use premium
Branded makeup in my pro kit

Niki McEwan Makeup Artist
See Reviews – Directory Listing
Years of Experience: 20
Specialisation: Bridal, Corporate, Photo shoots, Special Occasion, TV
Area Covered: Based in Peterborough, Niki covers Leicestershire, Northamptonshire, Cambridgeshire, Hertfordshire, Bedfordshire, Lincolnshire, Stamford, Rutland and London.
With twenty years experience in the makeup and TV industry Niki is famous for her beautiful makeup transformations. When she is not with clients she is also the face of makeup and beauty for Ideal World TV and regularly presents on the channel sharing her vast knowledge. Niki works all over the world as a makeup artist and beauty tv presenter.
Caro Watson Makeup Artist
See Reviews – Directory Listing
Years of Experience: 5
Specialisation: Bridal, Special Occasion
Area Covered: Cambridgeshire
Caro is a fully trained mobile make up artist, based in Cambridgeshire. Trained at The Academy of Freelance Make Up London, she specialises in bridal and special occasion make up, but offers other services too, including a glitter bar.
With a full kit of high end make up, including brands such as Charlotte Tilbury, Nars, Mac, Bobbi Brown and many more. Follow her Facebook or browse her website for details and e mail for booking enquiries.
Anita Hamer Makeup Artist
Based in Huntingdon, Anita is a Professional Makeup Artist specialising in Fashion, TV & Media Makeup, Ecommerce, Special Occasion and Bridal makeup. Her aim is to make you feel beautiful enhancing your natural features with the use of luxury makeup.
Her training started at the London Makeup School and thereafter she has been taught by celebrity makeup artist Lyndsey Harrison who she has assisted and worked independently alongside .
Contact: @AnitaHamerMUA
---
You should always look for a makeup artist that is passionate about beauty and makeup. She should love their work because she will be the one you'll be with at the start of the day. Your hair and makeup artist will set the tone for the rest of the day, so if you can find someone that is enthusiastic to work with you, that energy in the morning will bring joy to the bridal room. You need a makeup artist that understands and is open to your ideas and visions. If you haven't found what you're looking for visit our directory for more Make-up Artists in Cambridgeshire and surrounding areas.