Top 5 Makeup Artists in Bradford, West Yorkshire
Top 5 Makeup Artists in Bradford, West Yorkshire
August 22, 2016
Top Mua Directory
3 min read
No Comments
Last updated on 28/10/2018 at 05:14 pm
Having trouble choosing your Makeup Artist for your big day? We've compiled a list of the top 5 wedding bridal makeup artists based in Bradford, West Yorkshire. Highly recommended, award winning mobile makeup artists with varied price ranges and individual specialities.
These Makeup Artists will definitely help you to feel amazing, beautiful and prepared for the most special day of your life.
Wedding Hair and Makeup Artists Bradford
Cheryl Marie Wright Makeup Artist
FAQ
Years of Experience: 3
Specialisation: Airbrush Makeup, Traditional Makeup, Hair and Makeup
Favourite Makeup Style: A beautiful classic makeup design that is truly personalised to the client that is either traditional, contemporary or vintage in style.
Area Covered: Sheffield, Doncaster, Wakefield, Barnsley, Leeds
Prices
Bridal Makeup Trial: £50.00
Makeup On The Day: £80.00
Hair & Makeup Trial: £80.00
Hair & Makeup On The Day: £115.00
About Cheryl
Cheryl Marie Wright is an award winning professional makeup artist that specialises in bridal makeup and hair design. Cheryl is a true professional with a passion for beautifully applied makeup and hair that is perfectly tailored to you. She offers a free consultation to discuss all your styling requirements and details, and uses only the highest quality products to provide you with a beautifully flawless and long-lasting makeup on your big day. Prom and special occasion makeup also available.
---
Saadiya Rahman Pro Makeup Artist
About Saadiya
Saadiya is a qualified freelance Make-up Artist, based in Bradford. She believes that everyone is beautiful in their own way and we can enhance that beauty further with make-up.
For Saadiya the most important yet rewarding aspect of making over any client is the reaction when the final look is revealed. She always treats her clients how she would like to be treated myself, to listen, understand, respect, reassure, give advice and plan ahead rather than rush a bride on her big day in order to meet a second booking.
I have very positive and strong worth ethics which keeps everyone happy, Saadiya says.

---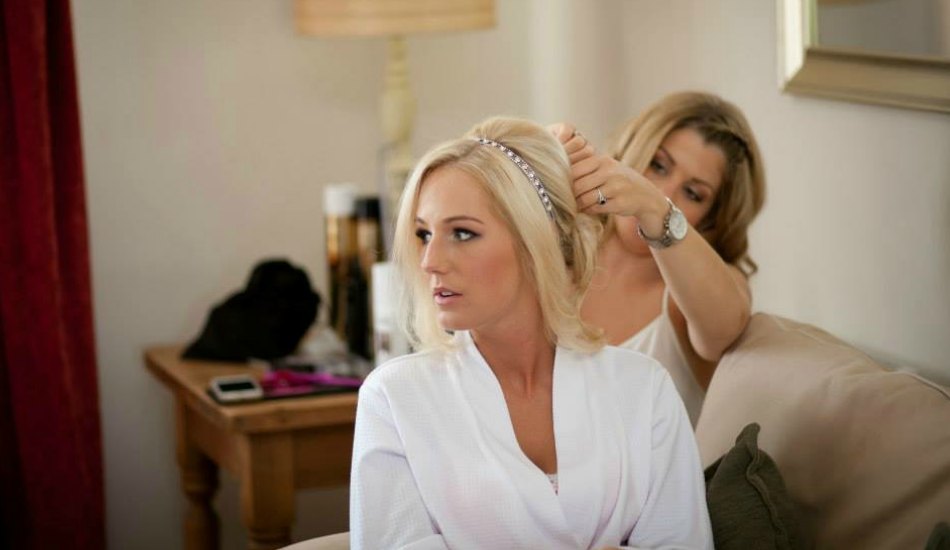 Kimberley Brook Hair and Makeup Artist
About Kimberley
A truly professional makeup & hair artist specialising in bridal and occasion hair and makeup.
Based in Yorkshire, Kimberley covers all of the surrounding areas and will travel out to any venue or chosen location to carry out your bridal preparations. With a kind and friendly nature, she creates a calm, relaxed environment for every bride making them feel completely at ease.
Kimberley offers a bespoke service to all her clients and is known for having an eye for perfection. Kimberley offers a wide range of services throughout Yorkshire and the UK, including make-up and hair for weddings and special occasions/events, as well as makeup tuition , makeup parties and makeup services to those in the media and entertainment industry looking to build and increase their portfolios of work.
Offering traditional makeup as well as airbrush makeup. Kimberley Brook uses a variety of premium products to suit many different skin types so can cater for everyone.

---
Mehjabeen's Bridal Studio
About Mehjabeen
Meh is a fully VTCT qualified Make-up artist, based in Bradford, gained extensive knowledge in Makeup artistry , and also certified in the use of high definition Airbursh Make up application.
Meh Jabeen is a professionally trained with over 10 years of experience in the wedding industry. Professionally trained by some of the best make-up artists in the industry from Pakistan, Saira Hussain from London, UK and Zens from Birmingham, UK.
She has opened her Studio with the name & Style of Meh Jabeen 's Bridal Studio & Training Academy, in Bradford, she focus on giving complete individual attention to her clients ,meeting the different style and tastes of client.

---
Farzana Ahmed Asian Makeup Artist
About Farzana
Farzana Ahmed is a qualified hair & makeup with over 10 years experience in the makeup industry. She has worked hard over the years and set up her Beauty Training Academy.
She has been awarded many Model Mayhem awards for her work. Her work has also been featured in the Asiana Wedding Magazine.
"Hair and makeup is my passion – whatever the look you would like for your special day; be it contemporary, traditional, classic, vintage or period, I will ensure that you look stunning, feel amazing and achieve your desired result." -Farzana